The Limerick Feminist Network is delighted to be working in association with Repeal LK (formally Limerick Pro-Choice).
About Repeal LK
Repeal LK is the Limerick branch of the national campaign to repeal the Eighth Amendment from the Irish Constitution. We are campaigning for free, safe and legal abortion for all those who need it. We at Repeal LK are passionate about amplifying marginalised voices and those who are often left out of the dominant narrative.
The official Repeal LK website can be found here.
Repeal LK can also be found on Facebook and Twitter.
Repeal LK is currently running a blog which will publish work by contributors from all genders, sexualities, race, ethnicity, class and ability who are affected by the Eighth Amendment. The purpose of the blog is to share the experiences and opinions of those who are often left out of the dominant narrative and to allow people who may not personally be able to get involved in campaigning an opportunity to contribute and be heard. If you would like to contribute to this blog please let us know.
Repeal LK can be contacted at: repeallk@gmail.com
If you would like to get involved with Repeal LK please fill out this volunteer form.
You will find information on all upcoming Repeal LK events in this section.
Repeal LK organisers meeting
The inaugural organisers meeting of Repeal LK will take place at 5pm on Sunday, the 5th of November in Story Café, Denmark Street.
At this meeting, we will be agreeing on a structure for our committee, selecting committee members, and organising for future information stalls.
If you would like to be an organiser/committee member, please come along! You can add yourself to the facebook event here.
The venue is wheelchair accessible. Please let us know if you require any other aids.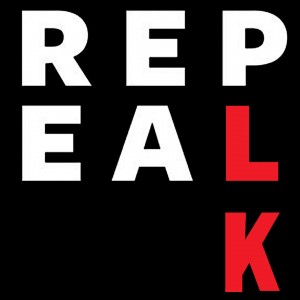 The Repeal LK logo was designed by Gavin Farrell.